About Us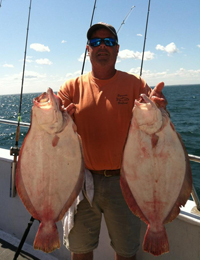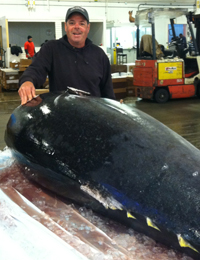 Michael Elsas has taken his long-time expertise in the seafood business and brought it to Westport. The store offers a large selection of the freshest fish available. "I go to the Fulton Fish Market at Hunt's Point and hand-pick the fish myself, "said Michael. "Hunt's Point offers the freshest and the most diverse selection of seafood combined with competitive pricing and year round availability." To ensure you of a high-quality, boneless product, Michael hand cuts and fillets all his fresh fish. Additives, preservatives or other chemicals are never allowed and industry guidelines are strictly adhered to.
Michael has spent more than 25 years honing his skills in the seafood business. He owned Bonton Fish Market in Greenwich for 19 years. Today the second generation of the Elsas family continues with the tradition of providing customers with the freshest seafood available. "My sons Jack and Jason and my lovely wife Jessie work with me too," said Michael. "As a family-owned and operated business, we do our very best to please our customers. We can advise you on how to select and best cook various seafood." Grill offerings are what Michael recommends to his customers during the summer months. "We have a nice selection of swordfish, tuna and halibut that are great for barbecuing," he said. "We also have all kinds of shellfish, including lobster, shrimp and crab claws, stuffed shrimp, stuffed sole, mussels marinara and poached salmon," said Michael. "These items are all ready to be pick up and enjoyed at home." Party platters are also available.
Superior Seafood is located inside the newly renovated Stiles Market, Prime Meat Butcher and Deli at 999 Post Road E. Westport, CT.